What if the members of our community were trained to recognize sex trafficking activity? What if the trained citizens could report activity that they witness as easily as sending a text? What if there were a repository of information that has been reported that law enforcement could use to rescue victims and build strong cases against offenders? We believe these are important questions to answer in order to build safer communities.

Emerald Citizen is an application that addresses these questions with an easy-to-use solution. The reporting component runs on a cell phone and guides the reporter through entering and sending information. The information is collected in a database; law enforcement can view the data in ways that highlights connections and produces insight that might not otherwise have been evident.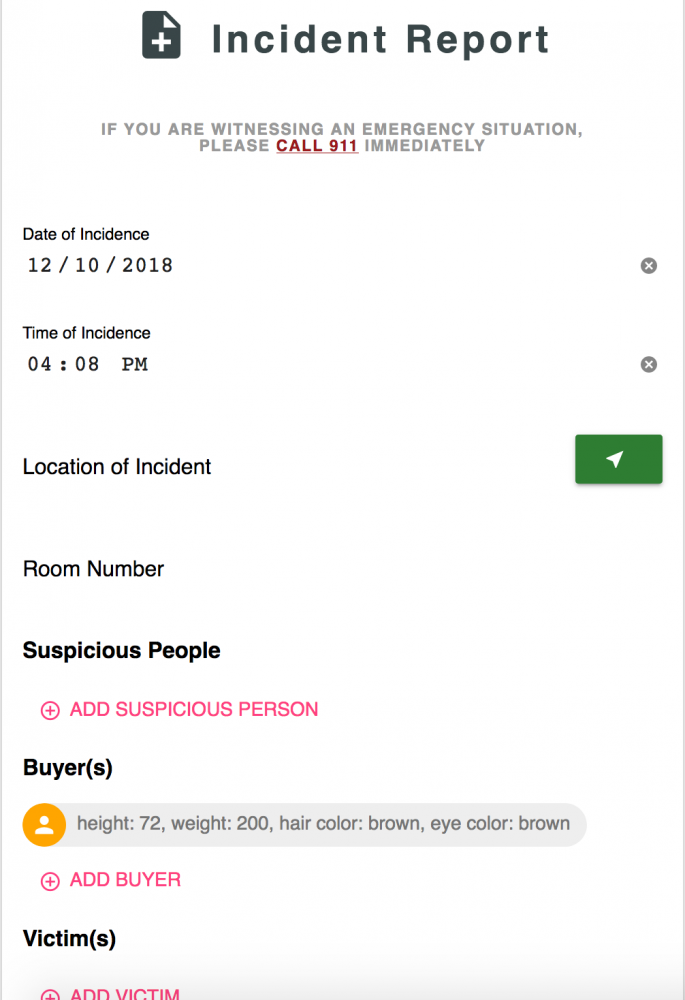 High Hope Haven oversees the development of Emerald Citizen. We are funded by U.S. Ignite as well as a private foundation. The Eugene Police Department has been involved in the direction of development since the inception of the project in 2017. We are currently in our Minimum Viable Product phase of development and expect to begin testing the beginning of 2019.

We have been putting all our effort into development so have not developed separate newsletters and such, yet.  If you would like to be informed as we make progress, please contact us or add yourself to  the High Hope Haven newsletter here.